Southern Spoken Here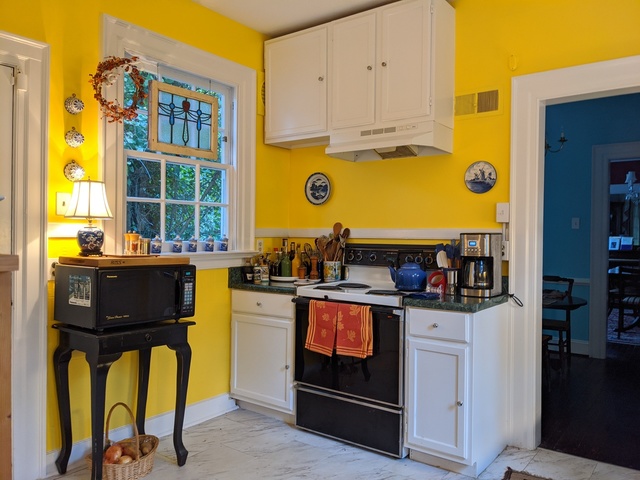 Welcome!
Southerners love to tell stories, and our favorite stories (aside from the ones about our crazy -- er, I mean -- eccentric family) always seem to involve food. If there isn't actually food in our mouths, we're talking about it: what we just ate, what we're eating at the moment, and what we plan to eat next. If you understand that, then you are either a Southerner or an Italian, in which case, come on in and we'll swap stories and recipes. If you don't get it, then come on in and have a seat anyway: you need to be educated.
Besides, the only thing a Southerner loves better than eating is having a new audience for our stories.
If you've visited me before, thank you for coming back: there are regular additions to the Recipes and Stories pages, so there's always something new/old to savor. If you're new, welcome! I'm so glad you're here.
Damon Lee Fowler is a freelance writer and nationally recognized authority on Southern cooking and its history. He was born in north Georgia and grew up in upstate South Carolina. After receiving a Master of Architecture from Clemson University, he practiced architecture for more than a decade before turning to food writing, teaching, and culinary history. He is the author of nine critically acclaimed cookbooks: Classical Southern Cooking: A Celebration of the Cuisine of the Old South which was nominated for two Julia Child cookbook awards (including the Jane Grigson award for scholarship) and a James Beard Foundation award; Beans, Greens, and Sweet Georgia Peaches; Fried Chicken: The World's Best Recipes; Damon Lee Fowler's New Southern Kitchen; Damon Lee Fowler's New Southern Baking, The Savannah Cookbook, The Savannah Chef's Table, Essentials of Southern Cooking, and, most recently, Ham: A SAVOR THE SOUTH Cookbook®.

He has also written historical commentary for three historical cookbooks, was recipe developer and editor for Dining at Monticello: In Good Taste and Abundance, and his work has appeared in many national publications, including Bon Appetit, Food & Wine, Relish, Cornbread Nation (a journal of the South's best food writing), The Charlotte Observer, The St. Petersburg Times, The Atlanta Journal-Constitution, and Southern Voice. His ninth book, Ham: A SAVOR THE SOUTH Cookbook®, has been recently published by the University of North Carolina Press. Aside from forays into food writing, he's also just completed the second of a three-book series of novels which are as yet unpublished. He needs to get with the program and get that first one published! To find out more about it, go to the margin key words "Finding Home" on the Recipes and Stories page of this site.

A founding board member and past president of the Southern Foodways Alliance, he remains active in national culinary circles. After forty years in Savannah, Georgia, where he was a feature food writer for the Savannah Morning News, he now lives, cooks, eats and writes in Petersburg, Virginia.